Monitoring coolants is time-consuming and sometimes neglected. Here you will find a solution that reduces this effort and ensures stable machining processes.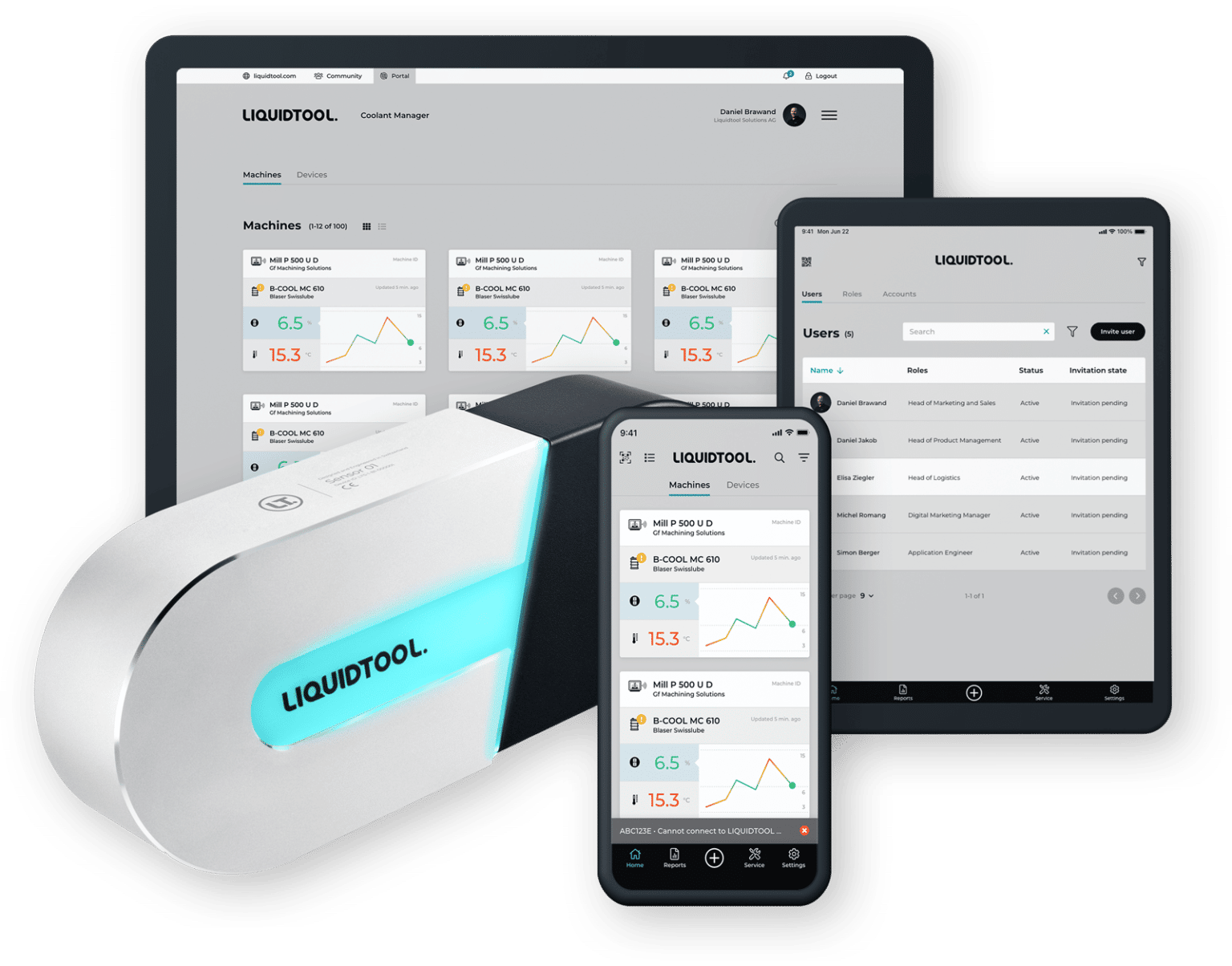 "It was never easier to manage coolant."​
With the LIQUIDTOOL Manager
you reduce the administration effort of coolant management by up to 80%
you have a lower coolant consumption by up to 40%
you achieve significantly more stable processes
you reduce smell in your shop floor and the number of working days lost by your employees
you get an automated coolant monitoring
your surface quality improves noticeably
In the video, we introduce the Liquidtool Instructor to you.
(For subtitles, activate CC in the video)
Excerpt from our customer list
Are you interested in a demo?
Please select a suitable date and time below and fill in the details in the event form. Daniel Brawand, Head of Sales, will be happy to take the time and demonstrate our smart coolant management solution to you.
The demo will be conducted via Microsoft Teams and can be held in English or German.