Imagine your sump is always filled up and has the optimal concentration.
No more manual action needed.
Fully automatic coolant management system​
This coolant management system automatically monitors and measures the concentration, filling level, and temperature of your coolant sumps. 
The system automatically mixes the correct concentration and tops up independently. Therefore, you benefit from perfect metalworking fluid condition in your machine all the time.
With no piping in your shop floor, this is your solution of choice. You only need a couple of standard hoses.
The Liquidtool AutoPilot in action
The AutoPilot Single
consists of 4 products:
The Smart Coolant AutoPilot is a modular system for all needs.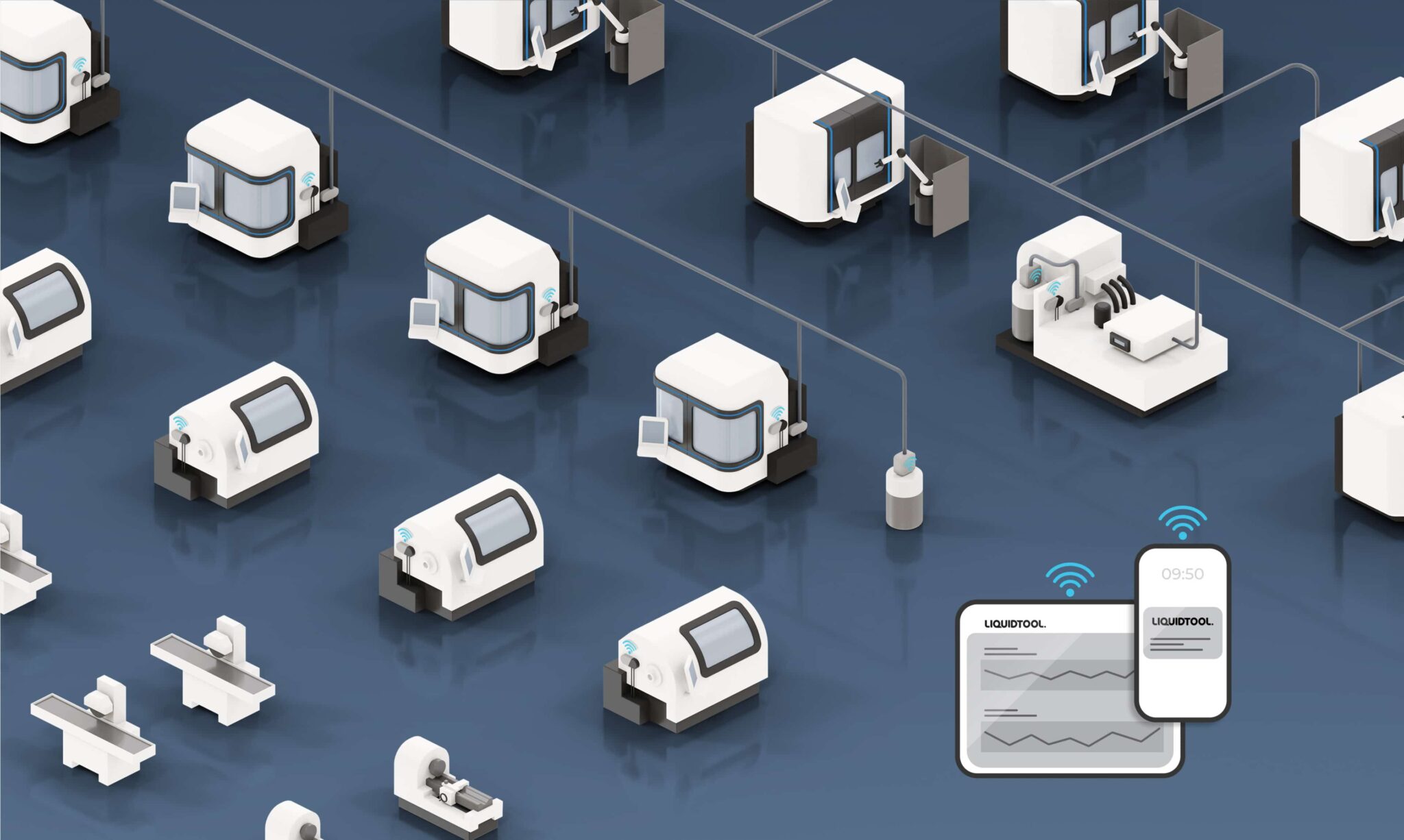 Modularity and flexibility are the hallmarks of the Liquidtool solutions. You can start with one machine and then expand the system according to your needs. Everything is in your hands.
Machines can be monitored manually but digitally displayed. There is also a system that measures and monitors coolant concentration in the sump by itself. You can further expand to measure sump level automatically with an option to top up just as automatically. Plus, for central systems, it's also possible to have automatic additivation.
Regardless of the type and number of machines you have – or what monitoring and automation you want: Liquidtool has a solution for your needs. You can equip your shop floor as it currently stands, without having to rearrange anything.