Imagine all your sumps with constant concentration and always perfectly filled up.
You will have 24/7 perfect coolant condition.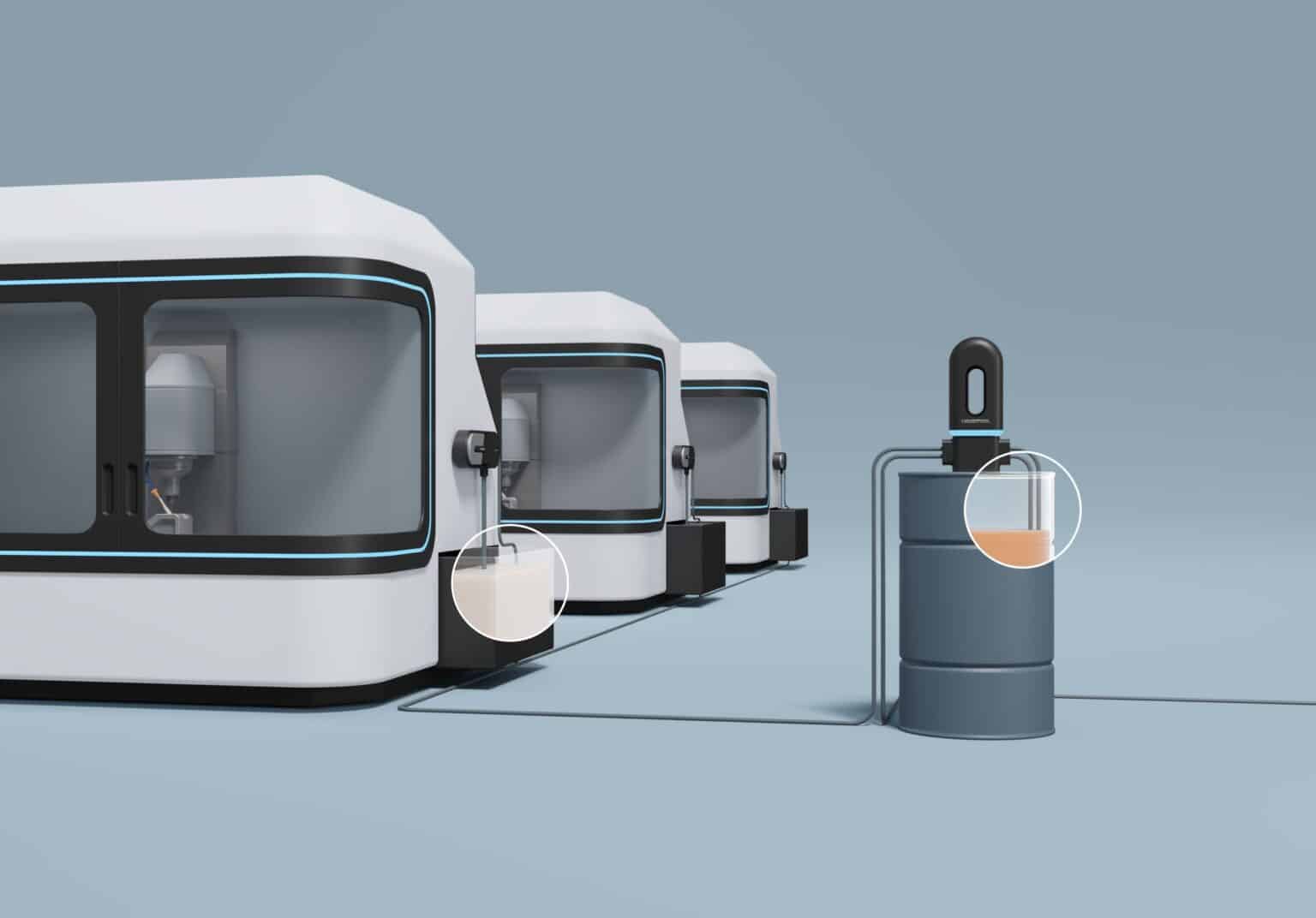 Fully automatic coolant management system​
The fully automatic coolant management system measures and monitors all connected coolant sumps' concentration, level, and temperature.
The system automatically tops up each coolant sump with the correct concentration. This means that you have the perfect metalworking fluid condition in every machine around the clock.
You will be informed of all actions performed by the system. And can thus concentrate on your core tasks.
The Liquidtool AutoPilot in action
The AutoPilot Multi
consists of 4 products: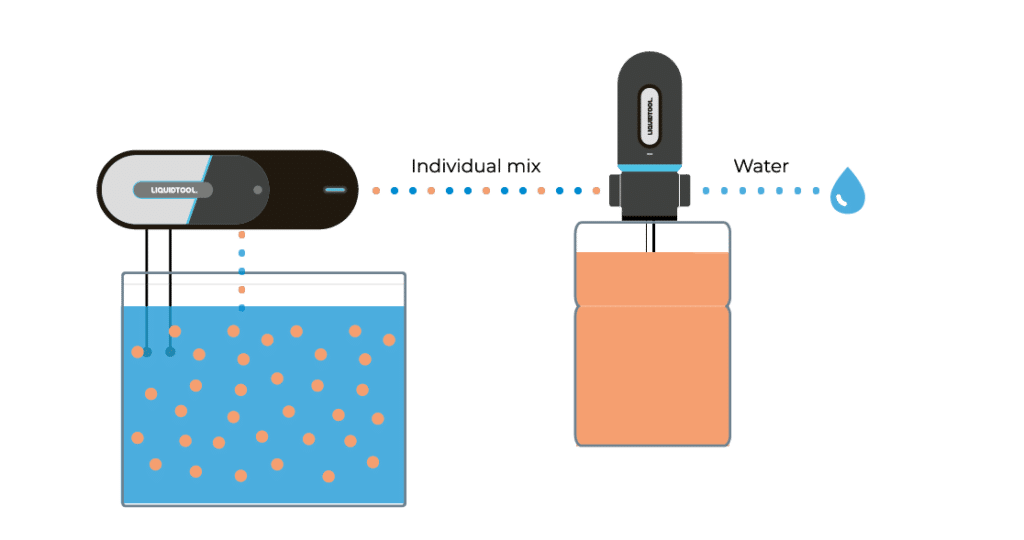 The Smart Coolant AutoPilot is a modular system for all needs.
All Liquidtool solutions are characterized by their modularity and flexibility. You can start with one machine and then expand the system as you wish, according to your requirements.
You can monitor your machines manually, but have them displayed digitally. The system measures and monitors the sump and the concentration of the coolant by itself. And tops it up just as automatically. It also enables solutions with automatic additivation for central systems.
No matter what and how many machines you have – or what monitoring and automation you want: Liquidtool has a solution for your needs. So you can equip your shop floor entirely according to your wishes.